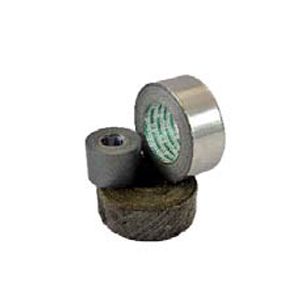 Protective Tapes for use with PlasShield 6101
Protective tapes for use with the Plasson PlasShield items
Barrier Pipe must be used when installing PE pipe in contaminated ground. The PlasShield adaptors convert the standard Plasson metric fittings to allow connections to various sizes of barrier pipes available in the UK. The adaptor seals the internal bore to ensure the barrier layer in the cut end of the pipe is not exposed to water.
When used in buried applications and to maintain protection, it is necessary to wrap the fitting with aluminium foil tape & petroleum tape or waterproof tape. This provides continuity of protection to the water pipe and minimises any risk of contamination.