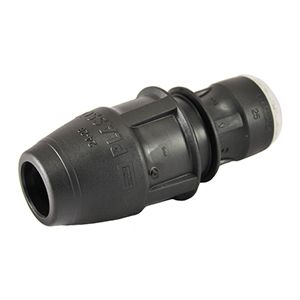 Plasson Pushfit Universal Coupler 10017
This is a new and exciting fitting for connections from metric PE to other pipe materials such as polyethylene, copper, lead, PVC, poly-york and galvanised iron pipes.
It revolutionises the extending or repair of old pipes with a neat attractive fitting. Pushfit to the metric end, simply tighten the universal end to provide a reliable long term fix with an appearance that will satisfy the most demanding customer.