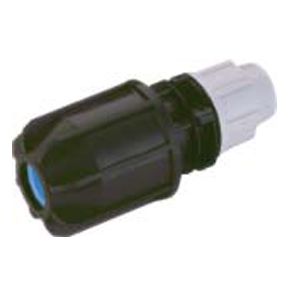 Plasson Plass4 Universal Coupler 77017
Plass4 is a universal pipe fitting which connects metric polyethylene to a wide range of pipe types: including imperial polyethylene (alkathene), copper (table X & Y), lead, galvanised steel, PVCu and poly-york.
Plass4 is easy to use with no specialist tools needed to complete the joint.
The Plass4 fitting is made from virgin polypropylene which makes it extremely strong and long-lasting. Plass4 fittings have a design life of 50 years, the same as standard Plasson fittings. Because the Plass4 is so versatile, only a few fitting sizes are needed to cover all pipes from 15mm to 50mm.
Available for connections starting at 15mm up to 50mm diameter
WRAS approved